Our vision for environmental education is to cultivate the next generation of leaders to solve the world's increasingly complex environmental challenges.
The Nature Conservancy is designing enriching curricula and programming for students to learn, outside in nature and in classrooms, about California's biodiversity and strategies for climate resilience at the Jack and Laura Dangermond Preserve.
Our Approach
In our Environmental Education (EE) program, students work alongside scientists and stewardship managers on conservation projects, connect to the landscape through hikes and hands-on lessons, explore careers and experiences in conservation via panels and internships, and develop key social-emotional learning, leadership, and teamwork skills.
These experiences foster an affinity for science, connect students to the Dangermond Preserve and provide the experience and skills necessary to become caring environmental leaders.
Through experiential learning, scientific inquiry, mentorship, and exposure to incredible places, we will cultivate leaders who are driven to take action for a more sustainable future.
Get to know our EE program
Our Strategies
Partnerships for Environmental Education

We will collaborate with environmental education providers, school districts, teachers, tribal organizations, universities, and youth nonprofits to build relationships, infrastructure, and logistical knowledge needed to enrich students with culturally relevant learning opportunities.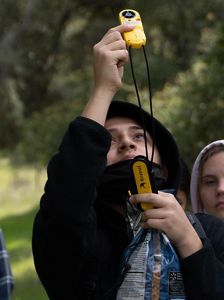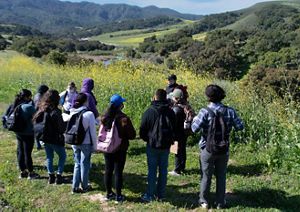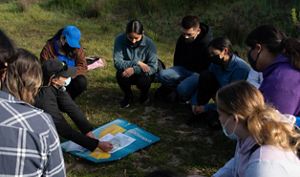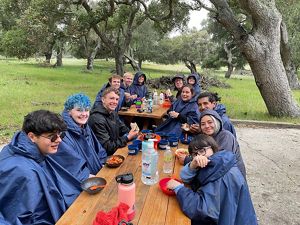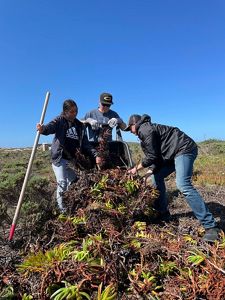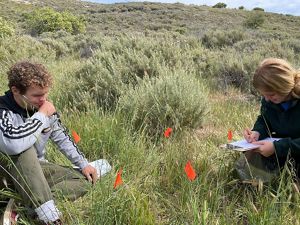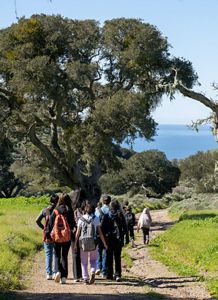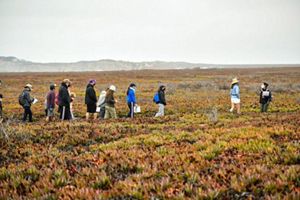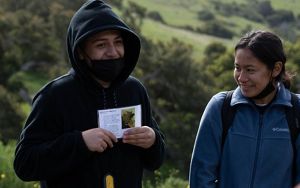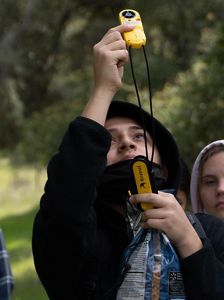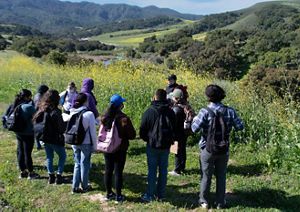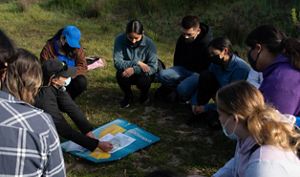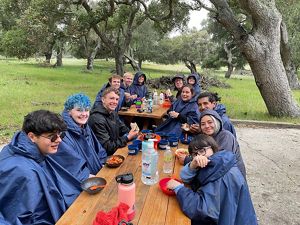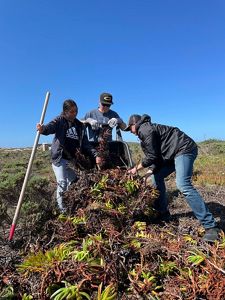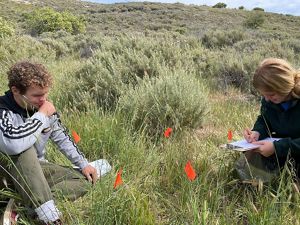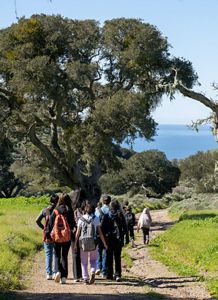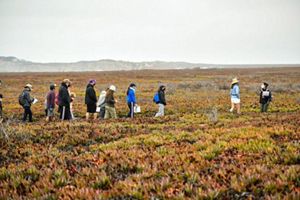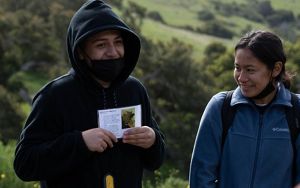 The Dangermond Preserve and Beyond
Among TNC's protected lands, the Jack and Laura Dangermond Preserve provides a unique setting to catalyze environmental education. In addition to its environmental and cultural setting leading to vast learning opportunities, its proximity to Lompoc Unified School District creates an invaluble partnership between the Preserve and the local community.
We are working with Lompoc Unified School District and our partners to provide a day trip out to the Preserve for every student in the District. Over the next few years, we plan to develop a high school internship program. This program aims to expand environmental literacy through science and stewardship activities and STEM career exploration through a partnership with TNC researchers and mentors.
In addition, we plan to create a comprehensive digital curriculum that incorporates real-time scientific data from the Preserve's weather stations, oak restoration sites, and wildlife cameras into classroom activities—extending the reach of this incredible place.
The Preserve's vast natural laboratory will help determine best practices and pathways to scale excellent environmental education to other TNC Preserves.
Environmental Education by the Numbers
1,232

student participants

50

educators involved

42

trips to the preserve

15

partners building the program
Partnerships
The extraordinary ecological richness of the Preserve makes it the ideal setting for students to learn about biodiversity, ecosystem restoration, and climate resilience.
We are partnering with NatureBridge, the largest educational partner of the U.S. National Park Service, to help develop culturally relevant curricula and programming aligned with the Preserve. NatureBridge is expanding from working solely with the Park Service to partnering with TNC, bringing its mission to a new location and developing new models for environmental education.
Based at the Preserve, the Point Conception Institute shares open-source ecological data via a "digital twin" of the landscape, a working model derived from these data, updated in near-real-time, and made available online.
Strategically leveraging the Dangermond Preserve and The Point Conception Institute, TNC and NatureBridge can design and deliver outstanding opportunities for place-based learning and mentorship and inspire future environmental leaders.
Past Trips
Day Trips-YMCA
The Lompoc Family YMCA environmental education day trips to the Dangermond Preserve in September 2021 served to connect community members to environmental education at the Preserve. Additionally, these day trips served as key experiences to establish plans and protocols for future, long-term environmental education engagements. Day hikes were facilitated with place-based environmental learning experiences.
Day Trips-Grade Schools
Using new curriculum developed by TNC in conjunction with NatureBridge staff, NatureBridge led groups of high school students from Lompoc Unified School District on the Preserve over the course of 8-day programs. Day programs included hikes with a curricular focus on keystone species, as well as themes of the importance of the Preserve as a place of conservation, restoration, and research on the biodiversity and the impacts of climate change. The spring 2022 pilot of these day programs focused on refinement of logistics and curriculum delivery in real time.

Most hikes included a reflection letter to self, a science investigation that compared oaks along the trail, and 'science/nature' questions for further investigation. Letters to self were mailed to students in June, approximately 3 months following their program dates.

The Dangermond Preserve program curriculum focuses on connecting students to nature through comparative ecology study, evaluating the complexities of land management, the significance of this site to studies of climate change's impacts, and students' own connection to themselves and each other.