The Jack and Laura Dangermond Preserve and Point Conception Institute Teams
Point Conception Institute Director
Mark Reynolds
Mark Reynolds is the Lead Scientist for The Nature Conservancy's Jack and Laura Dangermond Preserve and Director of the Point Conception Institute. Mark leads interdisciplinary teams of conservation scientists in baseline assessment of the conservation values of the Preserve and developing analytical approaches to planning, restoration, and applied conservation research at this important biological crossroads.
He has recently led science partnerships to develop dynamic conservation strategies for migratory species, including TNC's innovative Bird Returns program which uses large-scale data on birds and water to support a marketplace in which farmers are incentivized to create temporary habitat for migratory shorebirds in critical areas of the Pacific Flyway.
Prior to joining the Conservancy in 2001, he held positions at biological field research stations of San Diego State University, the University of California Natural Reserve System, UC Santa Barbara, and UC Berkeley. He holds a Ph.D. in zoology from the University of California, Berkeley, an M.S. in biology from Idaho State University, and a B.S. in biology from the University of Iowa.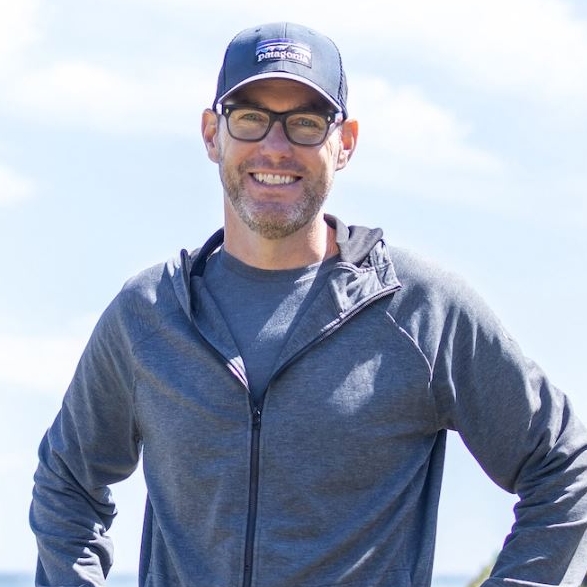 Michael Bell
Director of Protection for The Nature Conservancy in California and advisor for the Point Conception Institute.
©
Ingrid Bostrom
Senior Advisor, Dangermond Preserve and Point Conception Institute
Michael Bell
Michael is the Director of Protection at The Nature Conservancy in California.  In this role Michael leads a team of transactional specialists who manage of large pipeline of conservation projects in and outside of California.  Michael also serves as the Senior Advisor to the Dangermond Preserve and Point Conception Institute.
In 2017, Michael led negotiations to acquire and protect a 24,460-acre property located at Point Conception and served as the first director of the Dangermond Preserve. Prior to his current role, Michael served 10 years as Director of Oceans for the Conservancy's California Chapter, leading a multidisciplinary team that tests and scales new and experimental solutions to coastal/ocean environmental problems. Michael has also co-authored several published scientific papers that share these innovative fishery co-management tools and approaches.
Michael came to The Nature Conservancy in California in 2003 as Project Director for San Luis Obispo County and Santa Barbara County. Previously, he was Director of Protection for the Conservancy's New Jersey chapter. Michael served in the Peace Corps in Uruguay and conducted research on the economic viability of small-scale fisheries in La Paz, Baja Sur, Mexico. He holds a B.S. in biology from Saint Anselm College in Manchester, New Hampshire. Michael resides in Los Osos, California, with his wife, daughter, son, and dog.
Dangermond Preserve Visitation Coordinator
Annabelle Bosset
Annabelle is a Visitation Coordinator at the Dangermond Preserve.  She is honored to join a global organization dedicated to conservation and science.  She envisions this role akin to a brand ambassador for earth and is excited about the role technology can play in enhancing conservation and stewardship efforts.   
Prior to joining TNC, Annabelle held a variety of positions in different industries with an emphasis on hospitality, education and events.  She enjoys learning from and working with diverse groups and people.  Her roles included an estate manager, co-owner of a computer repair company, a product specialist/ driver specializing in eco- and e-vehicles, a registrar/bursar for an online law school, a hearing reporter for federal disability courts, and, most recently, a barnyard attendant overseeing farm animals, visiting guests, and activities at a luxury dude ranch.
Her volunteer work includes leading horse rides for folks who experience disability and protecting sea lions and pups from trespassers.  Annabelle lives locally with her husband and their senior terrier mix.  Hobbies include whistling, singing, dancing, walking on the beach and staring at the stars.
Dangermond Preserve Outreach Manager
Lorren Butterwick
As the Dangermond Preserve's first Outreach Manager, Lorren is dedicated to designing and implementing an inclusive managed public access program and building partnerships with the Chumash and other local leaders and organizations to support programming across the preserve.
The ecological and cultural significance of the Dangermond Preserve makes it an important location for collaboration and shared learning.  Lorren will be guiding the Dangermond Preserve's strategy for Tribal and community engagement to promote reciprocal partnerships, opportunities for preserve access, and integrated communication.
Lorren has a diverse background of strategic partnership building across the environmental and agricultural industries in California, and bases her work in a systems thinking and appreciative inquiry approach.  She believes collective visioning, uplifting all voices, and uncovering common ground across audiences is vital for a future where people and nature can thrive.
Lorren holds a B.S. in Ecology from UCSB and a Master of Public Administration from the Presidio Graduate School. She was born and raised in California and has recently settled down in Santa Barbara with her family. Lorren feels most at home when she is immersed in the wild and is committed to supporting others in finding pathways to connect with and feel a sense of belong in nature.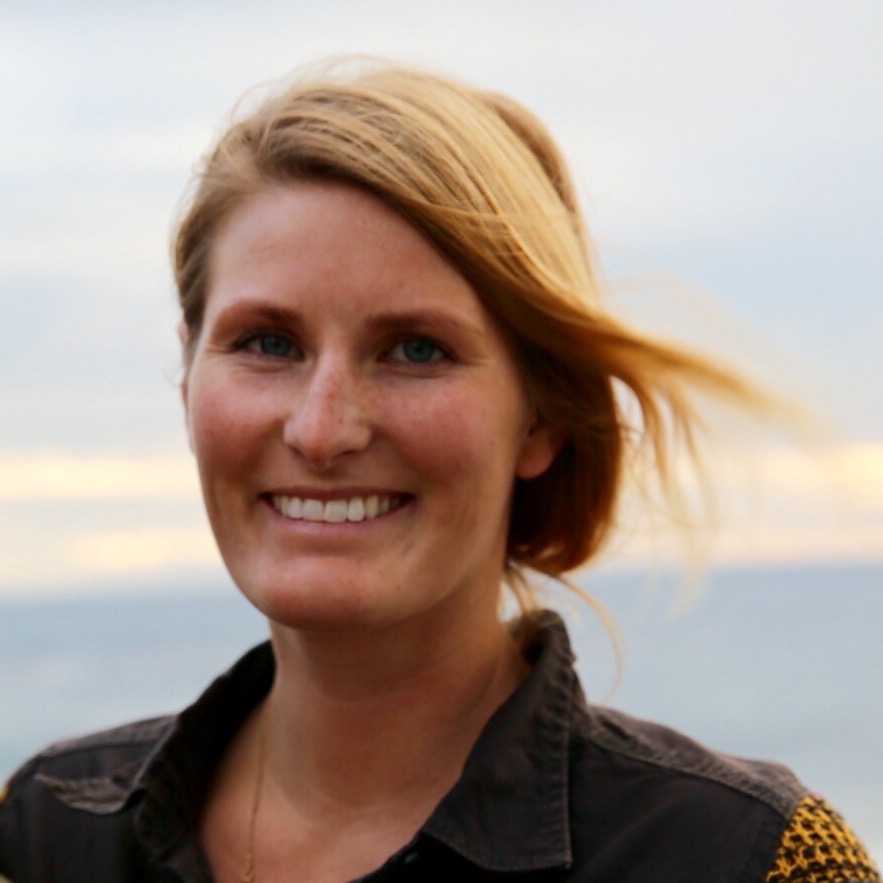 Kelly Easterday
Director of Conservation Technology at the Jack and Laura Dangermond Preserve and Point Conception Institute.
©
TNC
Conservation Technology
Kelly Easterday
Kelly leads the tech and data science enterprise at the Dangermond Preserve and the Point Conception Institute. She executes and manages projects that use innovative geospatial and technology solutions to enhance operations, management, and research at the Preserve and address critical conservation problems.
Prior to joining TNC, Kelly was a Postdoctoral Fellow working on the UC Natural Reserves, where she used geospatial methods to scale field-based experiments and sensor networks to surveys from unmanned aerial vehicle and satellite data. She holds a Ph.D. in Environmental Science, Policy, and Management from the University of California, Berkeley, where her dissertation research focused on spatial data science methods to quantify over a century of change in California's forests and woodlands.
Kelly's history with the UC system runs deep—from her undergraduate roots as a UCLA Bruin, to her graduate work at UC Berkeley, lifelong interaction with the UC Natural Reserves, and current research affiliation with UCSB's National Center for Ecological Analysis and Synthesis (NCEAS). You can learn more about Kelly and her work here.
Conservation Technology Associate
Jinsu Elhance
Jinsu's research and work has focused on building tools for the scalable assessment and conservation of vulnerable ecosystems. Jinsu is the Conservation Technology Associate at the Jack and Laura Dangermond Preserve where he assists with the construction of the Preserve's digital-twin through advanced network infrastructure, instrument installation and data analysis.
He holds an MSc in Environmental Data Science from King's College in London where he developed scalable mangrove species discrimination models using spectral imagery and synthetic-aperture radar. As an undergraduate, Jinsu received a B.A. in Data Science with an emphasis in Social Welfare, Health and Poverty from the University of California, Berkeley.
TNC CA Coastal Marine Scientist
Walter Heady
Walter Heady is a coastal marine scientist at The Nature Conservancy in California. His work synthesizes our understanding of the ecological function and benefits to humans of coastal, riverine, and nearshore marine systems to improve the quantity and quality of these often-imperiled ecosystems.
At the Dangermond Preserve, Walter collaborates to guide research, restoration, and management while working to advance conservation science and practice within and beyond Preserve boundaries. In his ten years with The Nature Conservancy Dr. Heady has led efforts including a strategy map to guide conservation of coastal habitats in the face of sea level rise, understanding the nursery role of West Coast estuaries, and a roadmap to recovery for the critically endangered sunflower sea star.
Walter holds a Ph.D. in ecology and evolutionary biology from the University of California Santa Cruz. His dissertation explored relationships among environment, movement, growth, and survival of steelhead. Walter has over two decades of experience in field, laboratory, and theoretical studies in ecology, restoration, and conservation in various ecosystems from ridges to reefs. Walter calls Davenport, California, home, but loves to adventure with his wife and two sons.
Dangermond Preserve Scientist
Elizabeth Hiroyasu
Elizabeth Hiroyasu is the Jack and Laura Dangermond Preserve Scientist where she works with interdisciplinary teams to guide research, conservation, and restoration on the Preserve. Elizabeth recently supported the Climate Program at TNC California, providing scientific leadership to the Disaster Resilience and Sustainable Development strategies.
Prior to joining TNC, Elizabeth received her Ph.D. at the Bren School of Environmental Science & Management at University of California Santa Barbara, focusing on the ecological and social management of vertebrate invasive species. Elizabeth also earned her MESM from the Bren School of Environmental Science & Management at UCSB and a B.S. in biology from University of California Los Angeles. You can learn more about Elizabeth's work here.
Point Conception Institute Fellow - Archeology
Brian Holguin
Brian Holguin is a Samala Chumash descendant and late-stage doctoral candidate in the Anthropology department at UCSB. His research addresses the relationship between humans and their environment through construction of isotope baselines or "isoscapes" within the Chumash region, which help to better contextualize diet and mobility patterns over the past few thousand years. He is also interested in the intersection of traditional/tribal ecological knowledge, archaeology, and conservation and how interdisciplinary projects build toward a more holistic and innovative landscape management practice.
Dangermond Preserve Program Associate
Kristen Ikeda Yoza
Kristen is a California Native who began working at The Nature Conservancy in 2023. Growing up in Ventura County she spent her life watching the landscape change and rivers run dry from drought. This led her to realize that protecting and conserving the waters and lands that many had survived upon long before we were here is of utmost importance. Joining the Jack and Laura Dangermond Preserve team has become another step in her journey to support environmental efforts in California.  
Before joining TNC, Kristen earned a master's degree in Linguistics and taught in Japan for 5 years.  After returning to California in 2019, she worked at the University of California Santa Barbara supervising the Writing Lab and as a Writing Instructor.  This involved working with students from all over the world, as well as supervision of tutors and cross-departmental collaboration. She has a passion for organization, research, and bettering herself through education. Kristen also loves to travel, having lived in Japan, Laos, and Brazil and visiting many other countries.
Dangermond Preserve Stewardship Manager
Moses Katkowski
Moses is the Stewardship Manager at the Dangermond Preserve and has been living and working on the Preserve since 2018. Moses leads the Preserve's ecological management including rangelands, invasive plants, wild pigs, and fire. Moses also coordinates on-site research efforts, manages road repairs, and assists with the Preserve's restoration efforts.
Prior to joining The Nature Conservancy in California and the Dangermond Preserve team, Moses worked at the New Jersey chapter of TNC for 12 years. In New Jersey, Moses managed coastal preserves and led the implementation of oyster and salt marsh restoration projects, as part of the Hurricane Sandy Resiliency and Recovery Program.
Point Conception Institute Spatial Data Analyst
Mahsa Khodaee
Mahsa is PCI's Spatial Data Analyst, focused on work linking freshwater resources in support of fire risk modeling, prescribed fire planning and community wildfire protection. She holds a Ph.D. from the Geography Department of Indiana University Bloomington.
For the past several years, her research has focused on using remote sensing datasets to monitor the ecohydrological consequences of climate change on forested landscapes. More recently, her research has expanded to assess the application of Machine Learning in geospatial science. She utilized Machine Learning classification algorithms in combination with optical/thermal imageries and LiDAR datasets to evaluate land-use land-cover changes in forested and agricultural landscapes.
Point Conception Institute Program Associate
Karin Lin
Karin Lin focuses on partnership development and project management for PCI, keeping the trains on the tracks for this budding enterprise. She originally joined the Dangermond Preserve team in May 2017 to support the acquisition and fully joined the team in July 2018 to support the implementation of an ambitious and exciting vision.
Prior to joining TNC, she developed environmental programming to engage her community for a local non-profit and completed a fellowship with the National Park Service's Rivers, Trails and Conservation Assistance Program, jointly supported by the Student Conservation Association and Americorps. This engaged her in the nationwide conversation on how to address environmental and social disparities and the need to preserve land strategically from a landscape perspective. This experience also showed her the power of community engagement. Karin holds a B.S. in Ecology, Behavior and Evolution and a B.A. in Psychology from the University of California, San Diego.
Dangermond Preserve Restoration Associate
Keith Miller
Keith joined The Nature Conservancy in 2023 as a Restoration Associate at the Dangermond Preserve. In this role he is responsible for collaborating with a cross-functional team to assure projects meet preserve goals, designing and implementing ecological restoration projects, and leading permitting and project approval with environmental permitting agencies. Previously, Keith was a member of the SLO County Public Works Environmental Division. His team conducted similar work for a wide variety of public infrastructure projects such as flood control facilities, bridges, and wastewater treatment plants.  He has also been an environmental consultant, assisting local agencies with environmental planning for projects throughout the Central Coast. Prior to his career in environmental planning, Keith worked briefly as a cabinet maker and also as a soils technician on a drill rig in Colorado. He has a degree in Geological Engineering from the University of Nevada, and a Masters in City and Regional Planning from Cal Poly. In his free time Keith enjoys hiking, running, and biking the amazing trails around San Luis Obispo with his wife and daughter.
Dangermond Preserve Visitation Coordinator
Gabriela Morales
Gabriela Morales is the Visitation Coordinator at the Dangermond Preserve. She works as a liaison for TNC and its valued partners, coordinates complex logistics, and creates a memorable and positive experience for each visitor.
Prior to joining TNC, she was a Director of Operations for a non-profit aquarium in Avila Beach, CA. There she had the opportunity to work in many different roles, some of which included: animal husbandry, fundraising, guest engagement, education, and administrative work. This experience showed her the importance of educating the public on marine conservation, as well as the protection and restoration of vital ecosystems. Gabriela holds a BS in Aquatic Biology from the University of California Santa Barbara. She hopes to continue to make a difference in conservation with her work. When she is not exploring the ocean, you will find her at the gym lifting weights or perfecting her swimming skills.

Dangermond Preserve Visitation Manager
Chelsea Nielsen
So much fantastic work is happening at TNC's Jack and Laura Dangermond Preserve, including restoration, stewardship, environmental education, science, and fundraising. Chelsea's role as the Visitation Manager provides the support needed to make each program possible. She manages communications between people and organizations, coordinates complex logistics, and creates a safe, positive experience for every visitor, all while getting her paperwork done on time. Chelsea's work supports the thousands of people who visit the Preserve each year.
Chelsea has a diverse professional background that spans the conservation and recreation industries, always with the goal of engaging people with the lands they love. She volunteered with AmeriCorps, traversing several thousand dusty miles on a UTV to collect geospatial data about public trails. She also spent four years as a tour guide, leading road trips across North America where she taught people about human history, ecology, and hot Kool-Aid pickles. Chelsea received her B.A. in Recreation Administration from CalPoly Humboldt and endeavors to live up to her title as a recreation specialist every single day.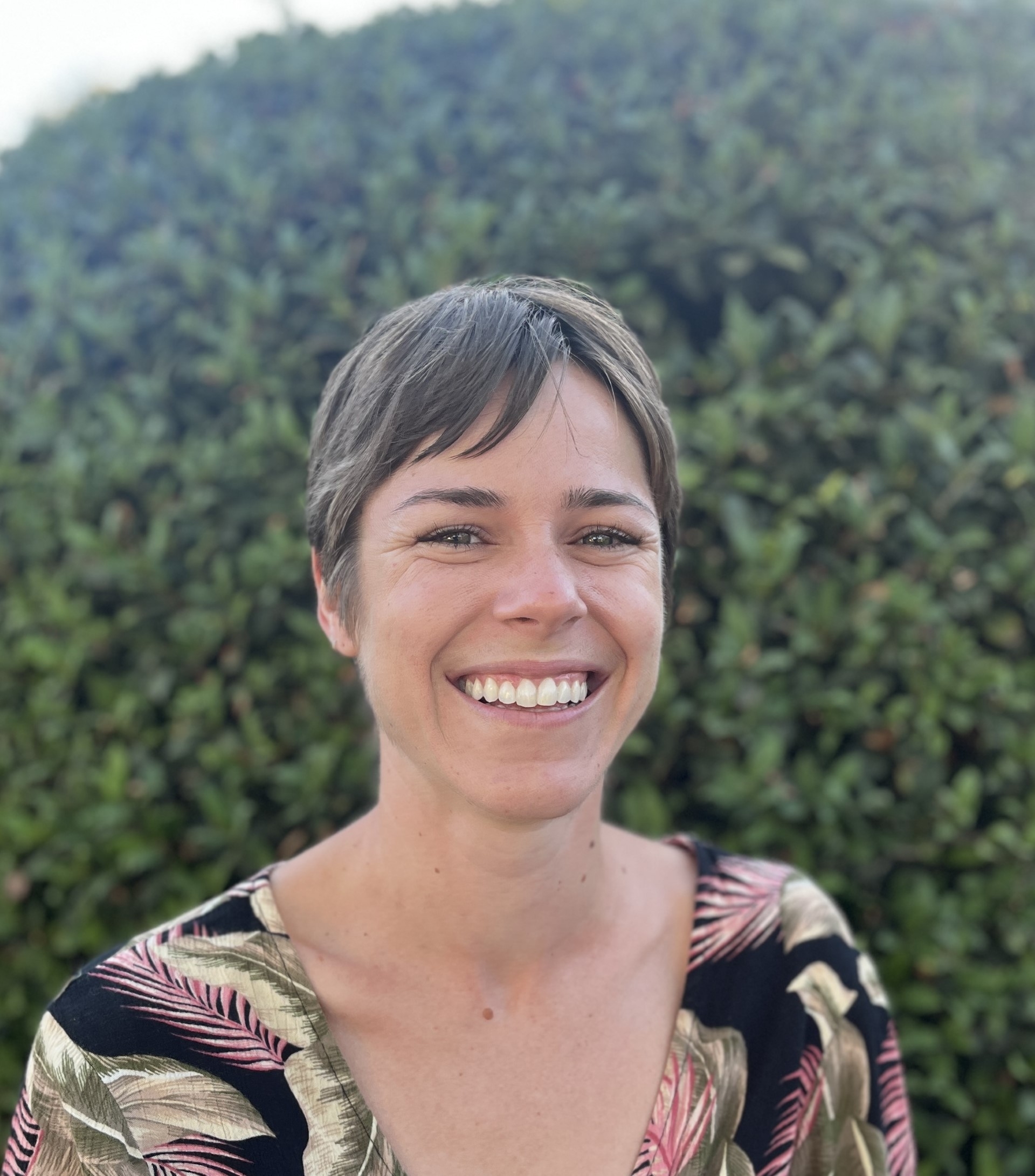 Erica Nielson,
Point Conception Institute Anthony LaFetra Research Fellow, Erica Nielsen
©
Mandy Frazier
Point Conception Institute Anthony LaFetra Research Fellow
Erica Nielsen
Erica's research aims to understand climate impacts on coastal species and biodiversity and using this information to guide conservation decisions. Erica is a Point Conception Institute Anthony LaFetra Research Fellow, where she helps coordinate TNC's coastal research collaborations at the Dangermond Preserve. She also focuses on synthesizing existing coastal biodiversity data to understand ecological dynamics and species range shifts under climate change to inform conservation practice both locally and globally.  
Erica holds a Ph.D. and M.Sc. in Zoology from Stellenbosch University in South Africa and a B.Sc. in Biology from the University of California, Santa Cruz. Prior to joining TNC, she was a Postdoctoral Researcher at University of California, Davis, where she studied eco-evolutionary dynamics of a climate-driven range shift in owl limpets. In her free time, she enjoys being outside hiking, surfing, skiing, and roller skating, or cooking and crafting at home.  
Environmental Education Manager
Diego Ortiz
As the inaugural Environmental Education (EE) Program Manager at The Nature Conservancy, Diego oversees the design and implementation of our initiatives and programs. He leads the environmental education strategy for the California Chapter, and over the past two years, ran pilot program activities at the Jack and Laura Dangermond Preserve.
Diego is responsible for guiding the California Chapter's education strategy, fostering collaborations with educational partners such as NatureBridge. Together, the environmental education team develops curricula with the Dangermond Preserve's research, extending environmental programs to students in Lompoc.
By forging connections with the Point Conception Institute and working closely with the Dangermond Preserve's science and technology teams, Diego ensures our education model seamlessly integrates science and open data. The EE Program is committed to equity and inclusivity, partnering with the Lompoc school district to prioritize community needs. Diego has been instrumental in building single-day science day programs, granting every seventh-grade student from Lompoc an immersive experience at the Preserve. 
Dangermond Preserve Restoration Manager
Laura Riege
Laura is the Restoration Manager at the Dangermond Preserve, leading ecological restoration projects in the oak woodlands, grasslands, coastal prairies, dune systems and wetlands of the Preserve. She is also leading an effort to bring back the critically endangered steelhead to the Preserve by removing fish passage barriers and restoring the instream and riparian habitat of Jalama Creek.
Laura is a marine, coastal and riparian ecologist with over 30 years' experience working in coastal ecosystems throughout California and the Gulf of Mexico. Her project experience includes Natural Resources Damage Assessment (NRDA), data analysis of large-scale, long-term marine monitoring programs, fishery field studies, river ecology, environmental contaminants, monitoring program design and habitat restoration. Prior to joining the Dangermond Preserve team in 2017, she designed and implemented restoration plans on The Nature Conservancy's preserves on the Santa Clara River and at Ormond Beach in Ventura County.
As a California local, Point Conception holds a special place in her heart as the place where north meets south ecologically, geologically, botanically and in the marine environment and is rich in ranching and Native American culture. Laura earned a Master's degree in Biology and a Bachelor's degree in Ecology from the University of California, San Diego. She lives in Ojai, California, with her husband and two yellow labs who love long hikes and swimming in the ocean.
Dangermond Preserve Infrastructure Manager
Jesse Walz
Jesse is the Infrastructure Manager at the Dangermond Preserve and started in January 2023 with TNC. He provides leadership and oversight of the Preserve's built environment, including management of all construction and rehabilitation of buildings and other structures and the daily operations of and maintenance on infrastructure.  Jesse interacts with many other departments in completing Infrastructure projects including PCI, Environmental Education, Operations, Finance, Technology, Restoration, Stewardship, Visitation, and Science. 
Prior to joining The Nature Conservancy, Jesse worked for private sector General Contractors in Santa Barbara and Santa Maria for 17 years.   He spent the last 3 years working on the Dangermond Preserve for a local General Contractor as a Project Manager and Superintendent completing remodel work on the Cojo Guest Complex and Cojo Business or PCI Complex. Jesse holds a bachelor's degree in Geography from the University of California Santa Barbara.   He grew up in Northern California and currently lives in Santa Maria with his wife, son and daughter. 

Dangermond Preserve Stewardship Associate
Tracy West
Tracy is a local, born and raised in the Santa Ynez Valley at the Rancho San Fernando Rey. After serving in the Marines, Tracy returned to the area to work on agricultural operations across Santa Barbara County. Tracy is an expert equipment operator and mechanic, ranch hand, and has won his share of rodeo competitions. Tracy worked at the Cojo-Jalama Ranch prior to TNC, and now works on the Stewardship Team at the Dangermond Preserve, managing the road system, maintaining equipment, assisting with restoration and prescribed fire, and is vital to the cattle operation.
Tracy is currently working toward his certification to become a California Certified Burn Boss. Outside of work, Tracy manages the Maverick Camp for Rancho Vistadores and is known around Santa Barbara for his BBQ skills.
Point Conception Institute Fellow - Wildlife
Rae Wynn-Grant
Dr. Rae Wynn-Grant is a wildlife ecologist with an expertise in uncovering how human activity influences carnivore behavior and ecology. Her current field system encompasses the central coast of California where she is studying the unique ecology of carnivores in coastal zones, as well as the role of protected areas in connectivity of high-quality habitat for large carnivores. Her previous research questions surrounded the ecological drivers of human-carnivore conflict with grizzly bears in the Northern Great Plains, black bears in the Western Great Basin, African lions in rural Kenya and Tanzania, as well as grizzly bears in the Greater Yellowstone Ecosystem.
As we all know, it takes a village! The Dangermond Preserve and Point Conception Institute teams are fortunate to be supported by the amazing operations staff and draw on the scientific expertise of TNC's California science team. You can learn more about their work here.